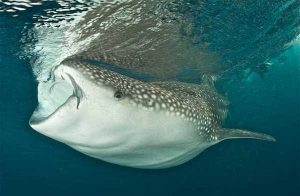 Here is a bucket list wish for ocean enthusiast.  If you have always dreamed of being up close and personal with one of the LARGEST AND GENTLE creatures in the ocean, the whale shark, this could be your chance. Join A-1 owners in September in the Philippines and enjoy a special day snorkeling and photographing the WHALE SHARK.  Lynn and Scott Taylor have been diving in many places around the world. They still claim that the Philippines is #1 on their list for underwater beauty, diversity and exciting diving.
Space is filling fast. CLICK HERE for more information  or give us a call. 303-789-2450
TRAVEL DATES:  Sept 21-October 4, 2017.
Up Close & Personal With A Whale Shark
The Philippines is comprised of over 7000 islands, boasting numerous world-class dive destinations with a variety of dive experiences. The world's rarest creatures can be found here on a regular basis. Everything from giant frogfish, ghost pipefish, octopus, seahorses, every variety of nudibranch under the sea and many more exotic marine species can be found in the Philippines.
On this fabulous trip you will enjoy 2 different islands. Puerto Galera, with its white sand beaches is located on the island of Mindoro in the Luzon Island Group. The lively Sabang Beach is lined with resorts, restaurants and shops. There are a number of dive sites just minutes away from the resort. This makes it easy to do 4 to 5 dives a day.
Group Trips
Travel with an A-1 group to an exotic diving location!
It's an adventure you will not want to miss! We minimize the details and maximize the fun.
Led by a PADI Master Diver Trainer, who is an Emergency First Aid Instructor and DAN Diving Emergency Management Provider. Click Here to see our upcoming group trip schedule