Compressed Air Refill Services
Compressed Air Refill Services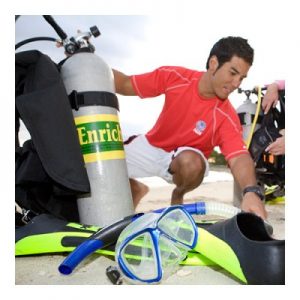 We can fill compressed air cylinders for: Paintball, Avalanche Pack, Avalanche Airbag Backpacks, ABS-Airbags, Air Guns, Air Rifle, Pre-Charged Pneumatics, PCP, SCBA, Scuba.
We also stock Paintball fill connectors and sell Scuba Tanks (New and Used) as many enthusiast chose to purchase their own Tank to be able to fill their small cylinders out in the field.
Current D.O.T. and Visual test requirements apply.
We can generally fill most cylinders while you wait especially Monday-Friday, though we are open 7 days a week and will do our best to service you any day!
Please contact us if you have any questions and stop in next time you need some air!
Current Offering Fill Services For
Paintball
Avalanche Pack
Avalanche Airbag Backpacks
ABS-Airbags
Air Guns, Air Rifle
Pre-Charged Pneumatics
PCP
SCBA
Scuba
Read more about our our service department at A-1 Scuba & Travel Aquatics Center.